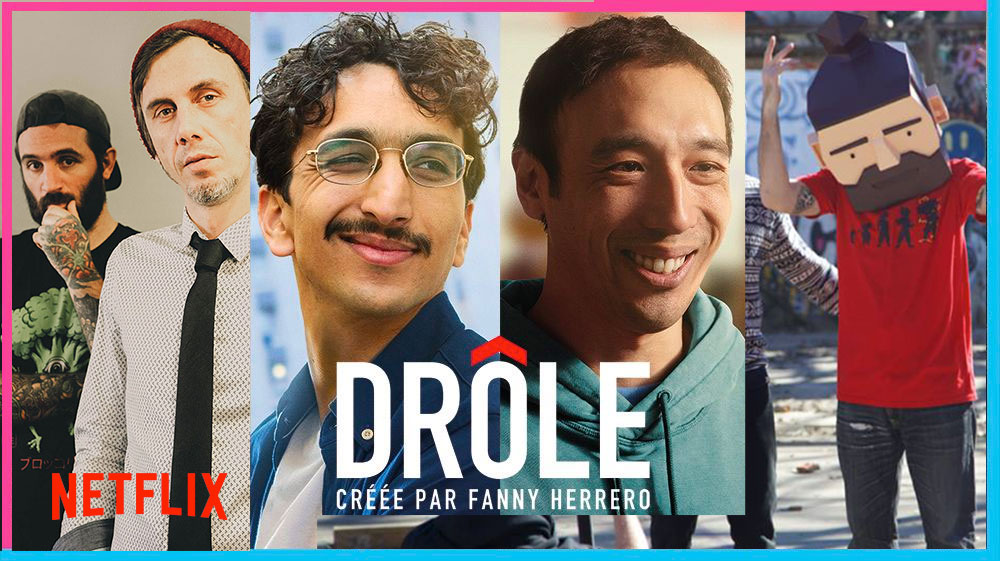 Drôle (Netflix) + banzaï = ❤️
Retrouvez Smokey Joe & the Kid, Slumb et Senbeï dans les meilleurs moments de la nouvelle série de Netflix "Drôle".
Saison 1 ep. 01, Nezir écoute "Edge of the universe" de Senbeï dans ses écouteurs lorsqu'il reçoit un message vocal d'Aïssatou (extrait de Ningyo). Saison 1 ep.02, le retour inattendu de Bling sur la scène accompagné par l'ouverture épique de "Over the limit" de Smokey Joe & The Kid (extrait de War is Over). Saison 1 episode 02, Apolline rentre chez elle après avoir échoué à l'examen ; Nezir regarde les photos d'Apolline avec comme musique de fin l'énorme track Slumb feat. CW Jones "Come and Get it" (extrait de Play Dead).