Après un premier album largement plébiscité par le public en 2013, les deux beatmakers bordelais ont fait leur retour en grande pompe sur la scène électronique française avec leur deuxième LP, "Running to The Moon". Ils étaient, hier, samedi 5 mars, en live band exclusif à la Rock School Barbey de Bordeaux.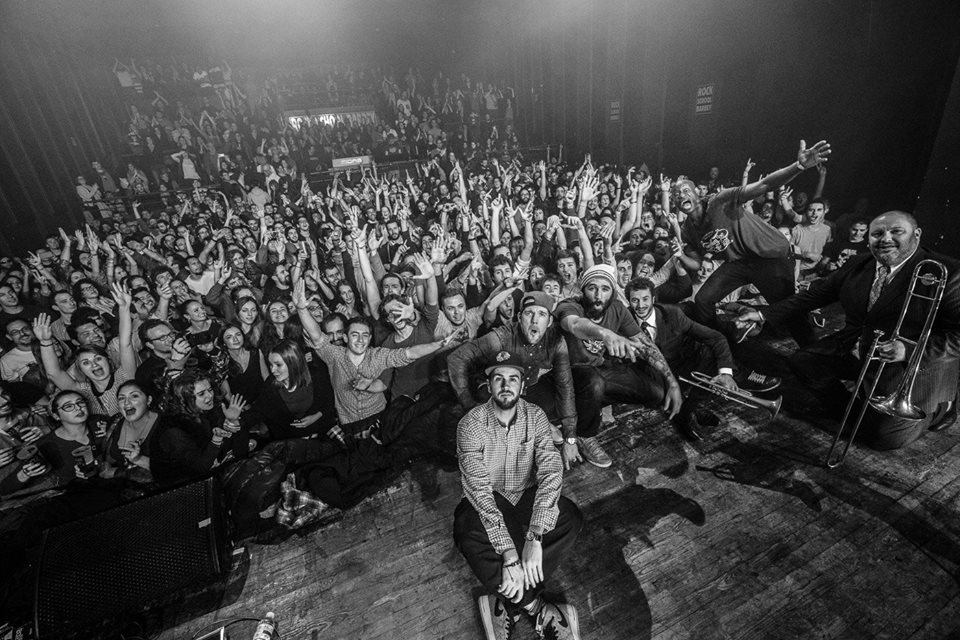 Cette soirée était l'occasion de découvrir leur nouveau set où les percussions, beats et mélodies ont tous été joués en live. En plus des deux cuivres, Senbeï et IRB étaient accompagnés sur scène par le MC Mystro, leur nouveau compagnon de route pour cette tournée. Youthstar (Chinese Man) et Miscellaneous (Chill Bump) étaient également de la partie en guest-stars survitaminés. 
Une soirée de folie pour les deux beatmakers et toute l'équipe de Banzaï Lab. Un grand merci à tous ! Les gars poursuivent leur tournée avec toute leur troupe dans les mois à venir. Vous pouvez rester au courant de leurs dates sur notre page Facebook.