En guise d'apéritif avant la saison des festivals, Banzaï Lab est heureux de présenter une soirée qui s'annonce enchanteresse !
La toulousaine CloZee et le bordelais/parisien Senbeï, tous deux connus pour leur amour des sonorités asiatiques, proposeront chacun un set live mêlant HipHop, musiques électroniques et show video, le tout introduit par un warm-up de Dj Vex. Une belle affiche donc, dans un environnement urbain & naturel, aux Vivres de l'Art.
CloZee :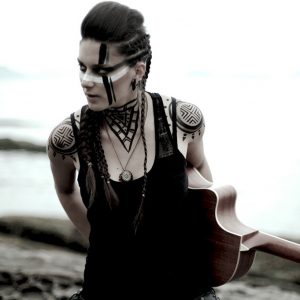 Originaire de Toulouse, CloZee est une jeune productrice influencée par des artistes comme edIT, Bonobo, The Widdler ou encore Amon Tobin.
CloZee se fait rapidement remarquer grâce à ses morceaux qui défient les genres, oscillant entre Glitch-Hop, Glitchstep, Trip-Hop et World Bass.. Son originalité lui a ainsi permis de remporter l'Award du « Best International Newcomer of 2013″ aux UK Glitch-Hop Awards !
Elle a su créer sa place au sein de la communauté glitch internationale, grâce à un style unique surprenant, mêlant mélodies subtiles, basslines surpuissantes et rythmiques funky. Une identité musicale qui l'a amenée à jouer aux USA (notamment aux festivals Coachella, Shambhala, LiB…), au Canada, en Inde, à Berlin, et aux 4 coins de la France aux côtés d'artistes tels que Bonobo, Gramatik, Chet Faker, Tipper, TOKiMONSTA, Big Gigantic, GRiZ, EZ3kiel…

Senbeï :
https://soundcloud.com/mrsenbei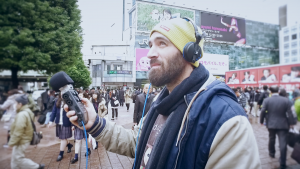 Moitié du duo Smokey Joe & The Kid, Senbeï est un beatmaker prolifique, un vidéaste et un cinéphile passionné de culture japonaise.
Voilà près de 10 ans que Senbeï produit un Hip-Hop aux sonorités souvent asiatiques et aux textures électroniques.
Senbeï a collaboré plusieurs années avec Tha Trickaz, fait des arrangements pour Deluxe ou encore composé pour un spectacle du couturier Thierry Mugler.
Après 3 albums "Trouble Toys" (2008), "The Kid" (2010), "Micrology" (2013) et deux EP's "Mi Lo" (2013), "Army of Me" (2015) sortis chez Banzaï Lab, Senbeï revient enfin avec un nouvel EP "NIN" qui sortira le 21 avril 2017.
————————–—————
Informations pratiques : 
Plein Air
19h – 00h30
7€
Préventes :  https://www.helloasso.com/associations/a-s-i-l-banzai-lab/evenements/clozee-vs-senbei